Our Chapter
Our Board
Brettnee Tromble
Board Chair
First State Bank
Michael Mamot
Vice Chair, Wish Dad
Boston Scientific
Jennifer True
Secretary
Hilltop Bank
Dustin Druce
Treasurer
Hall, Noble & Associates
I wish to have a Huffy BMX racing bike
Brian
10
brain tumor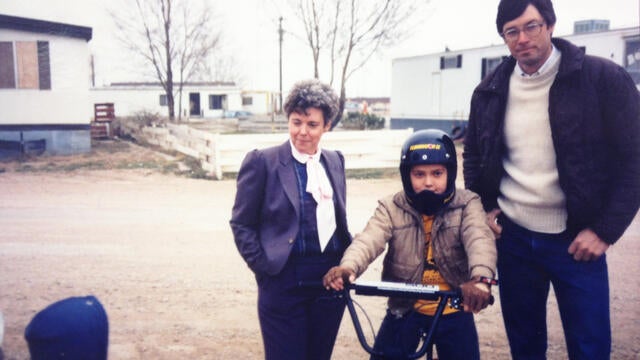 Wyoming's First Wish Kid
During a corporate convention in Oahu, Hawaii, Jim Vemich from Wyoming walked into a meeting about Make-A-Wish and walked out with a vision to transform the lives of others. Jim, who had lost his father a year earlier, said that his upbringing had instilled a passion for helping others. "Everybody wants to do something," but according to his father it would be his responsibility someday to, "take the first step and see what happens." With a small group of four people, Jim took the first step to form Make-A-Wish Wyoming. Ken Kinner, Steve Kinner, Vicky Ujvary, and Jim Vemich were the four founders of the newest Make-A-Wish chapter in 1985.
Meanwhile, in Gillette, a little boy named Brian had been imagining the day he would ride his dream bike. After being diagnosed with a brain tumor, Brian spent much of his time reading, looking in catalogues and wishing – wishing for a Huffy BMX Racing Bike. He had tried to build his own from parts contributed by friends, but nothing could measure up to the real thing. Collecting scrap parts and used bike frames from those in the community, Brian's many attempts to construct the bike fell short as his medical condition worsened. His sister had heard of the newly formed Make-A-Wish Wyoming in a television report about the chapter. After reaching out, soon Brian's wish was in progress.
Equipped with a photo of Brian's dream bike from the magazine, the first Make-A-Wish Wyoming Wish Manager, Judy Anderson, began her search. The bike was acquired through generous community support and the day finally came for Anderson and Vemich to make the journey to Gillette to grant Brian's wish. It was raining and cold when they arrived, but Brian ran out of his home to greet them. With the first complete turn of the bike's wheel, Make-A-Wish Wyoming granted its first wish. Since Brian's wish was granted in 1985, over 680 wishes for Wyoming wish children have followed. Wishes to meet fairytale princesses, wishes to have the perfect playhouse, and wishes to visit far away places – each possible because the Wyoming community ensures that the mission to create life-changing wishes continues.
For 37 years, incredible people like you have joined forces to be the light for children fighting critical illnesses. Because no matter where we come from or who we are, we can all align on one truth: every child deserves a childhood. This year marks 37 years since the wish that inspired the Make-A-Wish Wyoming movement. And today, we're reminded of the extraordinary power of hope. Together, we can continue to deliver hope to these children even in times of uncertainty.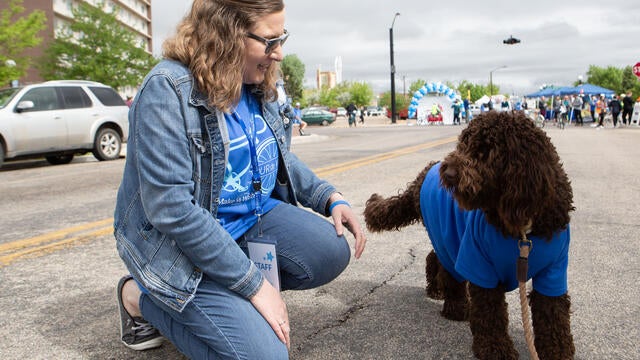 Careers and Internships
At Make-A-Wish, we are more than a great place to work — our work is life-changing. We are an inclusive and diverse group of people who, through a mosaic of backgrounds, thoughts, and experiences, are united in purposeful work. We are fueled and guided by our values — values that are represented in the inspired people we work with and the life-changing work we do, every day. 
We are not currently hiring and have no available positions. If you are interested in working with Make-A-Wish Wyoming as a volunteer or intern, please utilize our contact form.  
Managing Our Funds 
Make-A-Wish Wyoming finances endeavors through corporate sponsorships, special events, foundation grants, and individual contributions. However, we do not solicit funds by telephone and receive no federal or state funding. As a 501(c)(3) tax-exempt organization, all contributions are deductible to the extent permitted by law. Our financial statements are audited locally by Clifton Larson Allen LLP. 
At Make-A-Wish, we take our responsibility for the monies donated to our cause very seriously and are pleased to confirm that according to the fiscal year 2021 audit results, Make-A-Wish Foundation of Wyoming spent 68% of every dollar on wish granting and related program expenses. Only 17% of every dollar was spent on management and general costs and 15% was allocated to fundraising. For full financial details please review our most recent FY21 Audited Financial Statements or our latest 990.  
We are proud to be a BBB of Northern Colorado and Wyoming Accredited Charity Seal Holder, having met all 20 BBB Standards for Charity Accountability. 
Media Center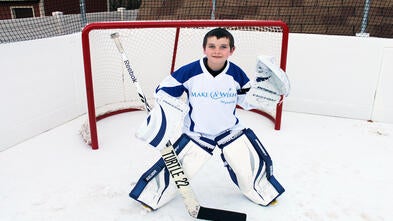 Media Kit
For background information about Make-A-Wish, our history, accomplishments and more, please check out our media kit.
Media Requests 
 
Fill out this short form and our Communications team will respond as soon as possible.
Contact Us
Make-A-Wish® Wyoming
236 W 1st Street

Casper,
WY
82601
(307) 234-9474