Our Chapter
Our People
William C. Trigg, III
Chief Executive Officer
Karen Dominguez
Wish Coordinator
Karla Famulare
Development Manager
Make-A-Wish Northeast New York
Board of Trustees
David A. Druzynski
Chair
Bestpass
Andrew Guelcher
Vice Chair
Mohawk Chevrolet
Jennifer M. Boll, Esq.
Treasurer
Bond, Schoeneck & King, PLLC

RJ Long
Secretary
Coldwell Banker Prime Properties

Jason Benitez
Capital Region Chamber
Lisa M. Clifford
Key Private Bank
Managing Our Funds
Make-A-Wish® Northeast New York proudly manages and safeguards the generous contributions of individual donors, corporations and other organizations.  
Make-A-Wish Northeast New York takes very seriously our responsibility to steward supporter contributions wisely. Our fundraising efforts, fiscal practices and business operations are designed to support a single purpose: to grant wishes that change lives. 
The chapter: 
Grants 95-100 wishes a year on average to kids with life-threatening medical conditions across the 15 counties we serve; 
Spends 78 cents of every dollar donated supporting wish-granting; 
Is a Better Business Bureau Accredited Charity, a leading charity watchdog group; 
Deploys more than 700 volunteers; 
Has granted 1,950 wishes dating to our establishment in 1987; 
Dedicates every penny of every dollar raised to granting LOCAL wishes; 
Celebrates that 80 percent of our wish kids have survived and are living healthy and happy lives today; 
Notes 99 percent of wish families observe increases in their wish kids' emotional health! 
How Your Gift is Used 
Make-A-Wish Northeast New York is on a quest to bring every eligible child's wish to life, because a wish is an integral part of a child's treatment journey. Research shows children who have wishes granted can build the physical and emotional strength they need to fight a critical illness. 
DOWNLOADS
ARCHIVE  
Every dollar our chapter receives aids us in our mission to create life-changing wishes for children with critical illnesses.  
Make-A-Wish America is an accredited charity under the BBB Wise Giving Alliance's Standards for Charity Accountability. This national charity monitoring organization is affiliated with the Better Business Bureau and confirms whether a nonprofit's practices related to governance, fund raising, solicitations and informational materials, and expenses meet their criteria for fair and honest dealings and ethical practices. Make-A-Wish Northeast New York also currently has a three-star rating from Charity Navigator.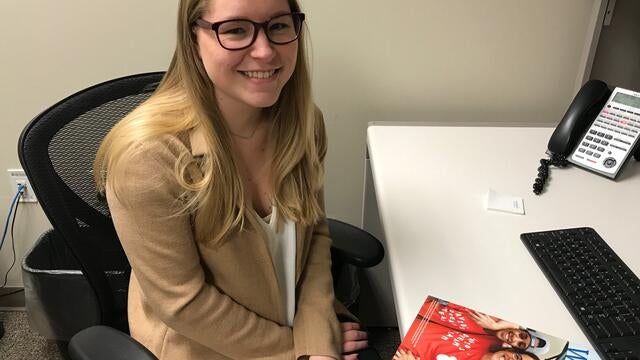 Careers and Internships
At Make-A-Wish, we are more than a great place to work — our work is life-changing. We are an inclusive and diverse group of people who, through a mosaic of backgrounds, thought and experiences, are united in purposeful work. We are fueled and guided by our values — values that are represented in the inspired people we work with and the life-changing work we do, every day. 
We are always on the lookout for great talent who share in our passion. If you are interested in a career or internship with Make-A-Wish, check out our current open positions:
Make-A-Wish Northeast New York generally offers internships year-round in these areas:
Media Center
Access news releases, background information and recent news about Make-A-Wish and connect with our Communications team.
Contact Us
Make-A-Wish® Northeast New York
3 Washington Square

Albany,
NY
12205
518-456-9474