Our Chapter 
Our Staff
Kim Elenez
President & CEO
Belinda Marshall
Chief Financial Officer
Michael Scott Smith
Chief Operating Officer
Board of Directors
Vikrant Bhatia
Chair
President, U.S. Pipe
Joan Holman
Secretary
CIO, Clark Hill Strasburger
Enrique Duarte Melo
Treasurer
Managing Director & Senior Partner, Dallas, Boston Consulting Group
Careers & Internships
At Make-A-Wish, we are more than a great place to work — our work is life-changing. We are an inclusive and diverse group of people who, through a mosaic of backgrounds, thought and experiences, are united in purposeful work. We are fueled and guided by our values — values that are represented in the inspired people we work with and the life-changing work we do, every day. 
We are always on the lookout for great talent who share in our passion. If you are interested in a career or internship with Make-A-Wish, check out our current open positions. 
Employment  
We are currently seeking placement for the following positions.
Review the job descriptions here: 
Internships  
View our internship opportunities.
Managing Our Funds
Make-A-Wish North Texas finances endeavors through corporate sponsorships, special events, foundation grants and individual contributions. However, we do not solicit funds by telephone and receive no federal or state funding. As a 501(c)(3) tax-exempt organization, all contributions are deductible to the extent permitted by law. Our financial statements are independently audited by CliftonLarsonAllen.    
At Make-A-Wish, we take our responsibility for the monies donated to our cause very seriously and are pleased to confirm that according to the fiscal year 2020 audit results, Make-A-Wish Foundation North Texas spent 65% of every dollar on wish granting and related program expenses. Only 13% of every dollar was spent on management and general costs and 22% was allocated to fundraising. For full financial details please review our most recent documents below.
To view archived financial documents (FY14-FY20), please click here.
North Texas Chapter Offices 
Make-A-Wish® North Texas strives to grant the wish of every eligible child in all 161 counties we serve in Texas.
Media Center
Media Center 
Access news releases, background information and recent news about Make-A-Wish and connect with our Communications team.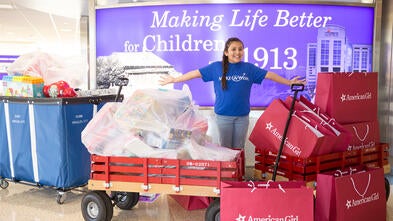 Media Requests
Fill out this short form and our Communications team will respond as soon as possible.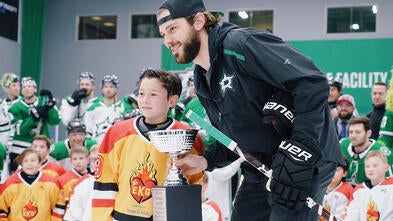 Media Kit
Access background information about Make-A-Wish, our history, accomplishments, creative assets and more. 
Contact Us
Make-A-Wish® North Texas
16803 Dallas Parkway, Ste. 100

Addison,
TX
75001
(214) 496-9474
Make-A-Wish® North Texas, Northeast Regional Office
P.O. Box 6444

Tyler,
TX
75711
(903) 597-9474
Make-A-Wish® North Texas, Southwest Regional Office
4541 Bellaire Drive S

Suite 102

Fort Worth,
TX
76109
(817) 336-9474
Make-A-Wish® North Texas, Midland Office
4416 Briarwood Ave.

Suite 110 PMB 10

Midland,
TX
79707
(432) 683-9474
Make-A-Wish® North Texas, El Paso Regional Office
310 N. Mesa Street

Suite 411

El Paso,
TX
79901
(915) 855-8700
Make-A-Wish® North Texas, Amarillo Regional Office
2607 Wolflin Avenue

PMB 292

Amarillo,
TX
79109
(806) 358-9943
Make-A-Wish® North Texas, Lubbock Regional Office
9117 Milwaukee Avenue

Suite 500

Lubbock,
TX
79424
(806) 785-9474