Our Chapter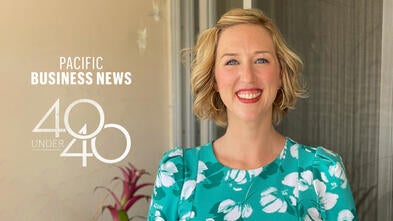 Congratulations to Madalyn Kenney who was selected to the Pacific Business News 40 Under 40 class of 2021! 
We are so proud to have you on our team!
Our Board

Erik DeRyke
Chair
VP of Client Growth and Retention, ProService Hawaii
Scott Higashi
Secretary
President, Pyramid Insurance Centre, Ltd.
Cayenne Pe'a
Treasurer
Principal and Co-Founder, Alaka'i Development
Rachel Bradley
Member
Realtor, Berkshire Hathaway HomeServices Hawaii Realty
Tom Calame
Member
General Manager, Sheraton Waikiki

Julianne Erickson
Member
Community Volunteer
Young Leaders Board

Michelle Hee
Executive Committee
Director of Communications and Public Relations, 'Iolani School

Malia Zannoni
Executive Committee
Marketing & Sponsorship Director, International Market Place
Derek Turbin
Executive Committee
Attorney, Gilson Daub LLC
Yumi Adachi
Member
Vice President , Aichi Fukkou Co., Ltd.

Addison D. Bonner
Member
Director, Tamashiro Sogi & Bonner, A Law Corporation
Grant Chang
Member
Director of Architecture, Lowney Architecture
Medical Advisory Board
Nicole Giamanco, M.D.
John Harrington, M.D.
Jessica Kosut, M.D.
Wade Kyono, M.D.
Charles Neal, M.D.
Maura O'Donnell, M.D. 
James Sim, M.D.
Wesley Sugai, M.D.
Brian Wu, M.D.
Careers & Internships
Join our team!
At Make-A-Wish Hawaii, we are more than a great place to work — our work is life-changing. We are an inclusive and diverse group of people who, through a mosaic of backgrounds, thought and experiences, are united in purposeful work. We are fueled and guided by our values — values that are represented in the inspired people we work with and the life-changing work we do, every day. 
We are always on the lookout for great talent who share in our passion. If you are interested in a career with Make-A-Wish Hawaii, please check back soon. 
If you're interested in interning with us, please contact Will Phelps at [email protected].  
I wish to be a horse trainer
Sarah, 4, Kapolei
leukemia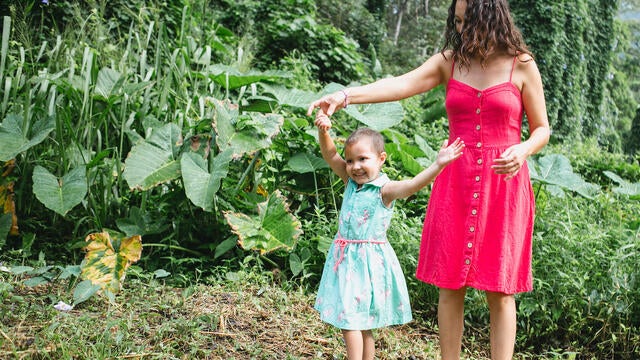 Managing Our Funds
Make-A-Wish Hawaii finances endeavors through corporate sponsorships, special events, foundation grants and individual contributions. However, we do not solicit funds by telephone and receive no federal or state funding. As a 501(c)(3) tax-exempt organization, all contributions are deductible to the extent permitted by law. Our financial statements are audited annually by CliftonLarsonAllen LLP. 
At Make-A-Wish Hawaii, we take our responsibility for the monies donated to our cause very seriously. For full financial details please review our most recent Audited Financial Statements for the fiscal year ended August 31, 2021
2021 Financial Statement
and our latest Form 990 for the fiscal year ended August, 31, 2021
2020 Form 990
 
We are proud to be a Better Business Bureau (BBB) Great West + Pacific Accredited Charity Seal Holder having met all 20 BBB Standards for Charity Accountability and honored to have been awarded with the BBB Torch Award for Ethics for 2020.
Contact Us
Make-A-Wish® Hawaii
P.O. Box 1877

Honolulu,
HI
96805
(808) 537-3118 x100