Our Chapter
About Us
Founded in 1985, Make-A-Wish Tri-Counties has granted the wishes of more than 1,700 local children in Ventura, Santa Barbara and San Luis Obispo counties on the central coast of California.
Our People
Marcy Reed
Sr. Director, Operations and Program
Sylvia Kuaea
Wish Manager
Laura Corsello
Wish Coordinator
Estefania Dominguez
Wish Coordinator
Jackie VanLingen
Events and Partnership Manager
Cynthia Szatkowski
Operations Assistant
Our Board
Tim Dadik
Board Chair
VP, Agency Experience Manager, Berkley One
Krista Shue
Secretary
Executive Director/Marketing Strategist, ACG Global
Robert Purcell
Treasurer
MBA, Consultant
Dore Baker
Board Member
Partner, Aviara Real Estate
Sonya Brothers
Board Member
Wellness Instructor
Managing Our Funds
Make-A-Wish Tri Counties finances endeavors through corporate sponsorships, special events, foundation grants and individual contributions. However, we do not solicit funds by telephone and receive no federal or state funding. As a 501(c)(3) tax-exempt organization, all contributions are deductible to the extent permitted by law. Our financial statements are audited locally by CliftonLarsonAllen LLP. 
At Make-A-Wish, we take our responsibility for the monies donated to our cause very seriously. For full financial details, please review our most recent FY18 Audited Financial Statements and our latest 990.
(EIN): 77-0098671
Media Center
Access news releases, background information and recent news about Make-A-Wish and connect with our Communications team.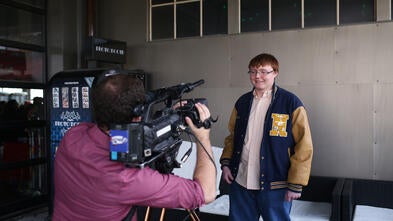 Media Requests
Fill out this short form and our Communications team will respond as soon as possible.
Careers and Internships
At Make-A-Wish, we are more than a great place to work — our work is life-changing. We are an inclusive and diverse group of people who, through a mosaic of backgrounds, thought and experiences, are united in purposeful work. We are fueled and guided by our values — values that are represented in the inspired people we work with and the life-changing work we do every day. 
We are always on the lookout for great talent who share in our passion. If you are interested in a career or internship with Make-A-Wish, please check our site for open positions as they become available.
There are currently no open positions.
Contact Us
Make-A-Wish® Tri-Counties
4001 Mission Oaks Blvd.

Suite F

Camarillo,
CA
93012